A Day at the Park Jozi style
This post is also available in:

Nederlands (Dutch)
Like we had a 'Day at the Park' in the Netherlands, Johannesburg also has his own version under the same name. I therefore assumed that it would be sort of the same thing as the festival in Amsterdam. 'Same, same, but different' we like to say… To start off with the similarities: both festivals are in a park and bear the same name. That's it. Otherwise they differ day and night.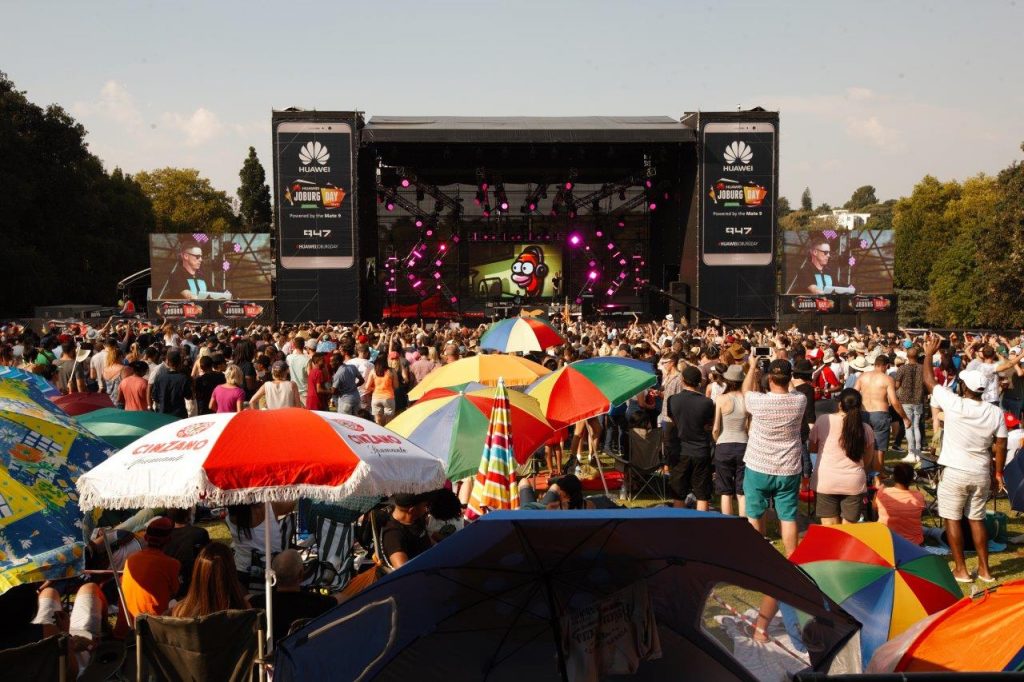 Hipsters versus family 
First of all, the Amsterdam version was mainly intended for people between the ages of 20 and 35 and especially the hipsters visited the festival. It's was all about being seen at this festival. In Johannesburg the festival is meant for the whole family. It starts at 9 o'clock in the morning and you see people from all walks of life; black, white, teenagers who are at a festival for the first time and walk around all the time, afraid to miss something, families who enjoy a day at the park with picnic baskets and umbrellas and everyone and everything in between.
Festival outfit
It seems that the Jozi's are not familiair with this concept… No flowers in the hair or elegant dresses with the motto "I try to look as boohoo as possible, spend hours on my outfit, but pretend I have taken this just out of my closet." Well, luckily you have the black people who do not need a festival to show that they have swagger. Our fellow white man, on the other hand, needs some help, especially in Johannesburg.
Stay between the lines!
On the grass, there were areas painted in blue. Areas where you could sit, where you could stand and where you could walk. And to my big  surprise: people here also stick to that! If you were in an area where you should be seated, the people would sit neatly on a rug on the floor. And in an area where you should stand the people stood neatly – nobody thought 'I put my blanket down there and sit down'. What a civil obedience!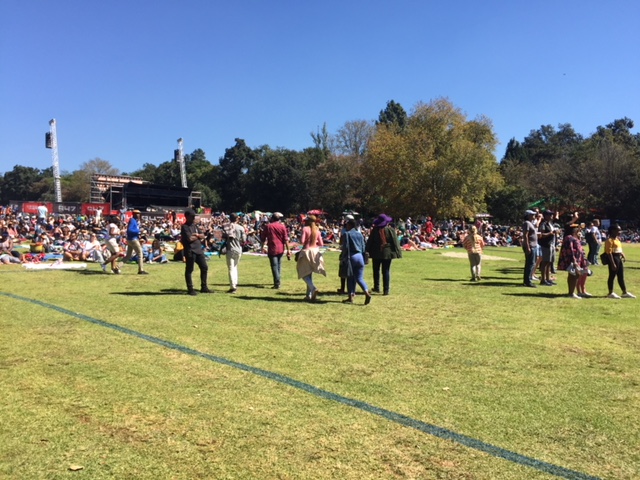 Paul Kalkbrenner versus Desmond and the Tutus
No dance acts but nice commercial music! Bands from the top 40 of South Africa could be seen on stage: Mi casa, Lady Zamar and without Desmond Tutu you will not get anywhere in Africa!
 The don'ts at this festival 
Between the performances we saw them pass by on the big screen. First of all: no pets. Why would you want to take your pet to a festival? To let your dog out in a crowd of people who are going insane for a performance on stage? I completely miss that logic. Second: no braai. Evident for this country because they really put their braai everywhere. Third: no weapons. Luckily we are reminded of that because otherwise I would have liked to take my Beretta with me in my backpack … And finally: no drugs. Well, I already thought that many people used alcohol instead of water – I did not even smelled a joint …