Let's get Jozilicious! A tour de Johannesburg
This post is also available in:

Nederlands (Dutch)
I was shot in Johannesburg. BAM! Yes, yes, the tone has been set! Nothing sweet like: I love New York or I Amsterdam. In Johannesburg they opt for a different marketing strategy. What's so nice about Johannesburg? High crime figures, corrupt government, poor people in townships and power cuts … The question people often ask: why do you want to live there? As if you have to defend your choice to live in this great city. The same question people also regularly asked me about Rotterdam. Why Rotterdam? Why don't you go to Amsterdam? Johannesburg is, like Rotterdam, also being compared to another city: Cape Town. But the tide is turning. Rotterdam and Johannesburg are the cities where IT is happening, their rawness is valued in a world where so much is fake. Johannesburg and Rotterdam are alike in many ways. Just like Rotterdam, you have to get to know Johannesburg. It has many faces and does not reveal anything. Rotterdam is the city of workers, of the port. In Johannesburg thousands work in the mines. Both cities have an illogical infrastructure. Because of the bombardment in the Second World War you will not find an old city centre with old buildings and canals in Rotterdam. In Johannesburg this is due to apartheid: before 1994 black people were not allowed to travel to or from certain neighbourhoods, so it was not necessary to lay a decent road there. Thirty years later I am still stuck in traffic jams every day. And what both cities also have in common: a bubbly character and a melting pot of cultures. Plenty similarities between Jozi and Rotterdam I thought and also nice to read something else than how dangerous this city is. Because what do people from Rotterdam actually know about Jozi, as it is affectionately named by its inhabitants? Just to speak for myself … Before I moved here: nothing really.
Just a few facts … Did you know that Johannesburg has sun 350 days a year? That it lies at 1800 meters? That it's not older than 140 years but that the remains of the oldest people have been found here? It's been built up several times from scratch? And that Johannesburg is called the largest planted forest in the world? Not seeing the city through the trees is really applicable here. I am going to take you on a tour through this amazing city! Let's get Jozilicous!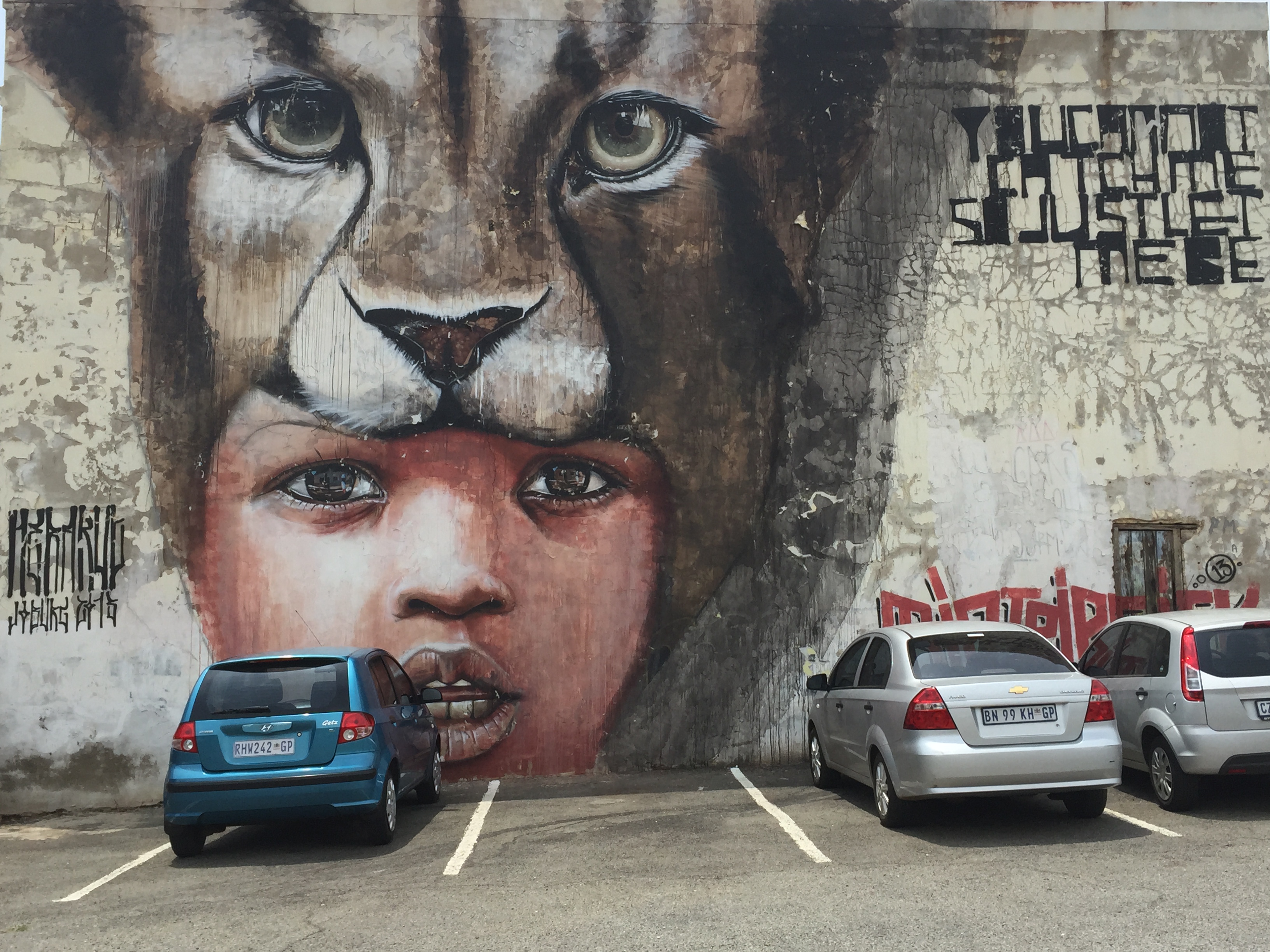 Sandton
Let's start in the northwest of the city. When, after the abolition of apartheid, poor blacks flocked en masse to the old center, the inner city ran aground in no time. Companies moved away to the north and the new business center Sandton was created there, complete with skyscrapers and malls. Well, just to let you know: Great. Big. Fail. Nice start of this tour I thought, then the rest can only get better ;-). Where Rotterdam really excels in building beautiful buildings, Sandton stays behind. No architectural delights, but the umpteenth building with glass walls. In this case they mainly build in width instead of in height. Well, the city cannot have everything, right? Missed opportunity for Johannesburg to not build a recognizable skyline. Because let's be honest: do you know any iconic building that is part of the skyline of Johannesburg?
Fourways
The district Fourways actually falls under Sandton. The only thing you see here are estates and malls. It's pretty boring – little happens. That is probably the reason why many expats choose to live here: it's pretty safe and there is a lively expat culture. I think it resembles a dopey suburb of a sparkling city. But when I speak with young black Africans, this is the district where they want to live in the future, where they want to raise their families. The great advantage of Fourways: it is quite diverse compared to other districts. White, black, expats, Indians and coloureds, this is the district where everyone wants to live. In this sense it's really a suburb of South Africa.
The Parks
From Sandton we drive towards the South and then arrive at the Parks. Parkhurst, Parktown, Parkview. These villa neighbourhoods can best be compared to the suburbs of Kralingen or Hilligersberg in Rotterdam. Each with their own street with restaurants and shops making them look and feel like Europe the most. Also… predominantly white. Integration remains a wonderful word.
Maboneng Precinct
From the Parks we drive further south to the Maboneng precinct. This is almost next to Hillbrow, one of the most notorious districts of Johannesburg. A district where, as a white, you did not want to come during the day and where you would drive through a red traffic light. That kind of neighbourhood. A few years ago, one investor saw an opportunity instead of decay. He bought all the buildings in two streets, amidst all the chaos, and was going to build a better neighbourhood with new apartments, restaurants, workshops and cafés. A kind of Katendrecht in Rotterdam, where hip and happening meet each other. And that you can draw the resemblance to Katendrecht is also a small point of criticism… This revitalization of ' bad neighbourhoods ' is of course not unique to Johannesburg or Rotterdam. This happens everywhere in the world with the result that all these neighbourhoods are similar: old warehouses that are put into a new jacket, artists as pioneers, making it more of the same again. Whether you are in Katendrecht drinking your beer, or 10,000 km further away in Maboneng, it feels the same. Ah well, better nicked than badly conceived…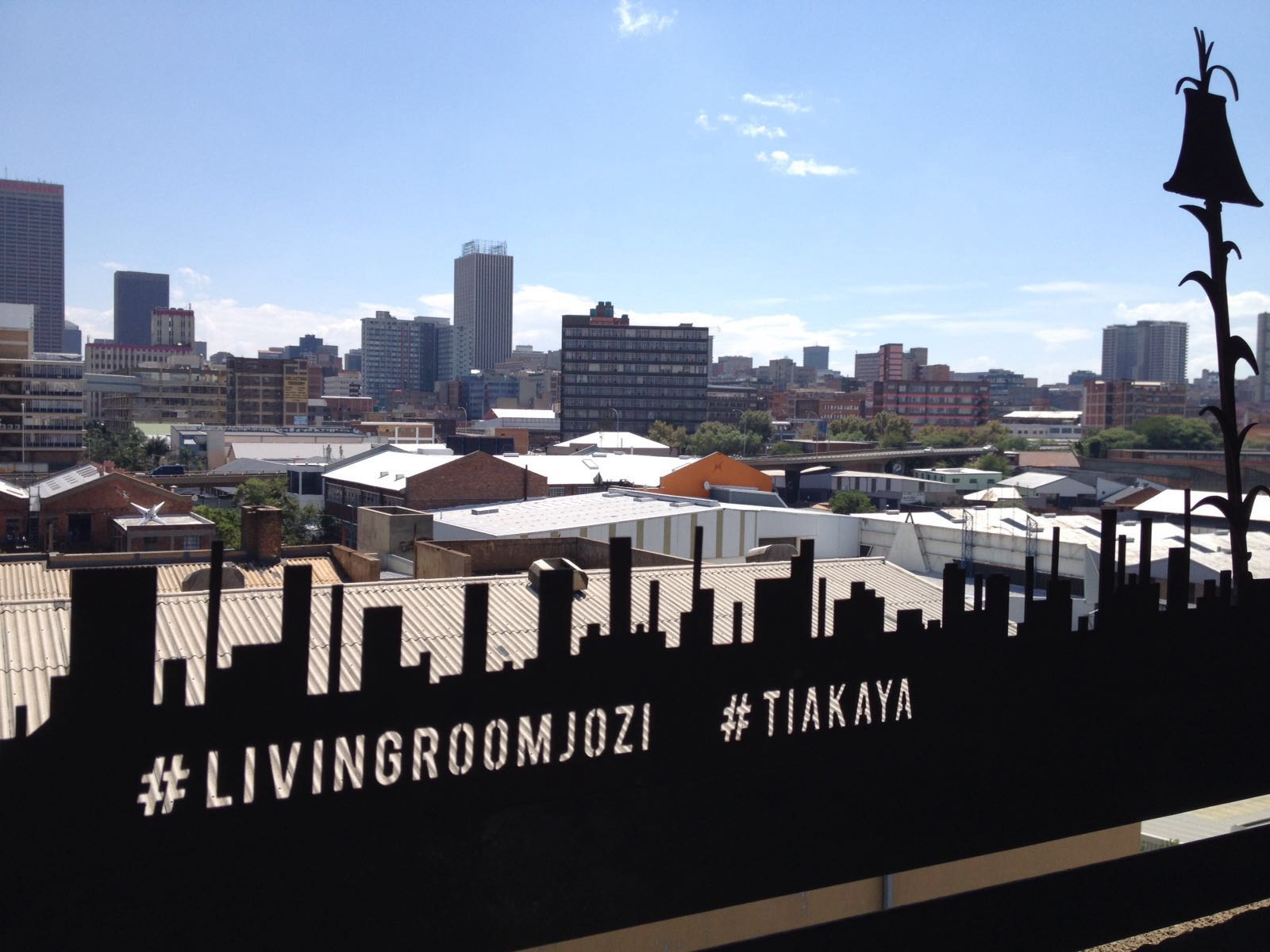 Neighbourgoodmarket in Braamfontein
But what can Rotterdam learn from Johannesburg? From Maboneng we head west towards the Braamfontein district. Every Saturday one of the best markets in Johannesburg is organized here. Do not think of a market where you can get your fruit and vegetables like on the Binnenrotteplein, but see it more as a festival that returns every Saturday. There are food stalls, alcohol in abundance, live music and especially many Africans with a lot of swagger. I believe we can learn something from that in Rotterdam. Citizens' initiative is a frequent occurrence here. You also have to, because you do not have to expect much from politics. Here you do not need permits, police who are on standby or deposits that have to be built up, but only an empty parking garage. No frills, just do it. In Rotterdam we need subsidy funds or incentive prices if something wants to happen and even then it can be difficult.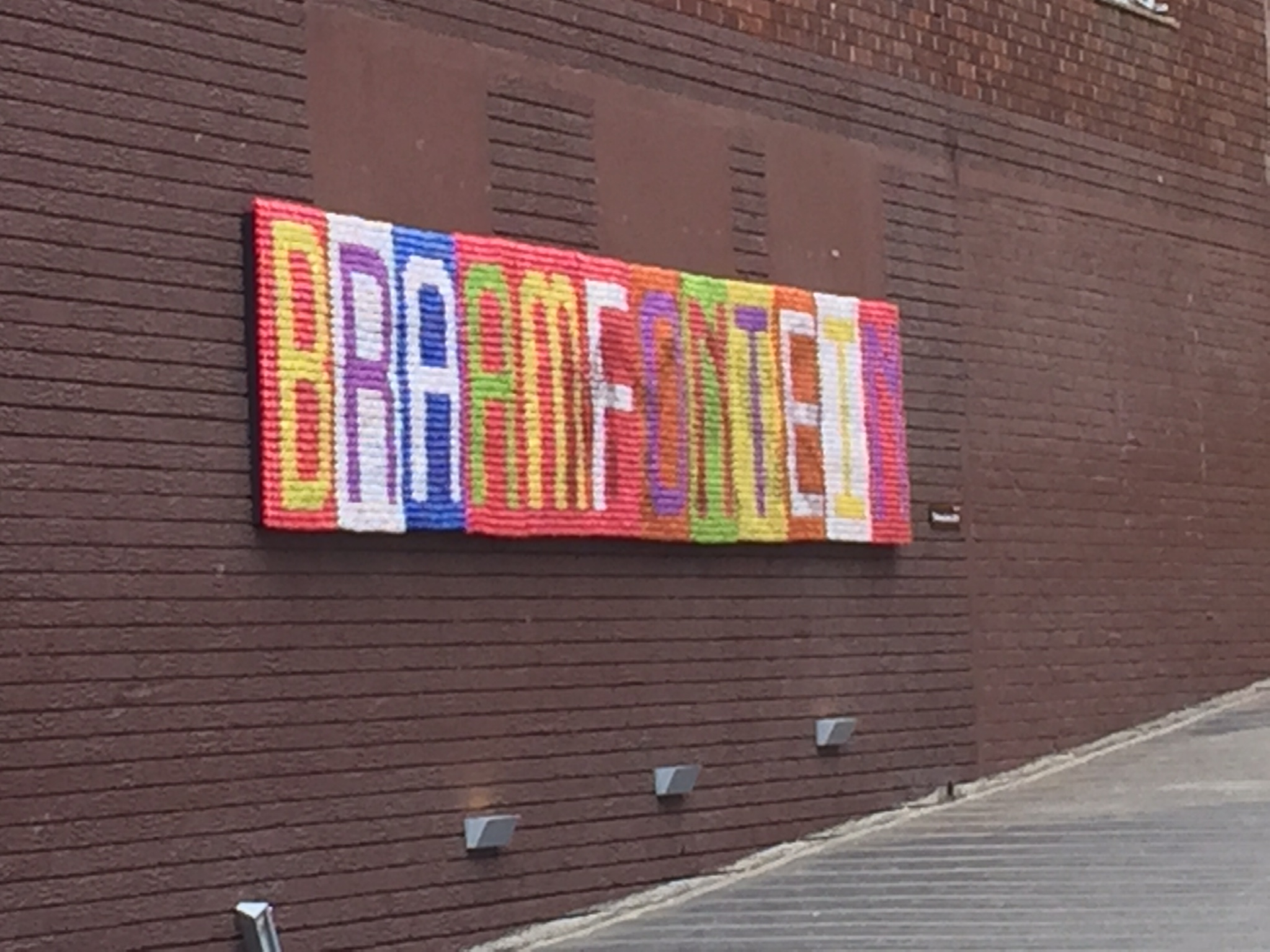 Soweto
A neighbourhood that should not be missed during a 'Tour de Johannesburg' is really Soweto. Soweto stands for South Western Townships and is a city in a city. And how fascinating … You have people living here in shacks (corrugated iron shacks) next to people living in million rand villas. And where in Rotterdam the housing market is apparently on the rise, that is a completely different story in Soweto. Here the government has built affordable stone houses complete with a kitchen and private bathroom. A solution to give people a better roof over their heads. Finally they could leave their shack. But these houses have been empty for years. Why do you think? Too expensive perhaps? Not really. The point is that many people almost live for free in their shack and do not want to pay for housing. They prefer a dish on their roof or a car in front of the door, and others believe they're entitled to it after apartheid. Would be crazy if in Crooswijk, for example, the social rented houses remain empty and people also want to live in a kind of tent camp, but then with Netflix available.
Alexandra
Alexandra may be slightly less notorious and famous than Soweto but here you can still see the rawness of the real township. When you move to Johannesburg and you have nothing, you start in Alex. Everyday people from everywhere arrive in Alex to start a new life. You may think that this district is getting bigger and bigger. That is not the case. Alex is wedged in the city between the highway and the rich of Sandton and thus can no longer grow in terms of surface area. The number of people living on the square metre is increasing enormously. If you think that the Netherlands is densely populated…
A friend called Johannesburg the Rotterdam for advanced. It's just a bit bigger, just a bit more dangerous and certainly a bigger difference between rich and poor. There is so much more than meets the eye and once you know it, you'll love it!