Patience patience, patience…
This post is also available in:

Nederlands (Dutch)
Coming from Holland and used to a 4G network and Wifi spots everywhere it is quite an adjustment to get used to the 'almost none existing' infrastructure here in South Africa. Coverage is certainly not 100%. So, often I would go outside, waving my phone in the air, hoping it would pick up a signal. Quite irritating because wifi has become my latest bar at the bottom of the Maslow triangle. You can imagine my jump when I heard that fibre was being introduced into our estate! No buffering, no reconnecting, just watching all those 'garbage' videos on YouTube. Just a little bit of patience and we would be back in the 21e century… Or at least I thought so….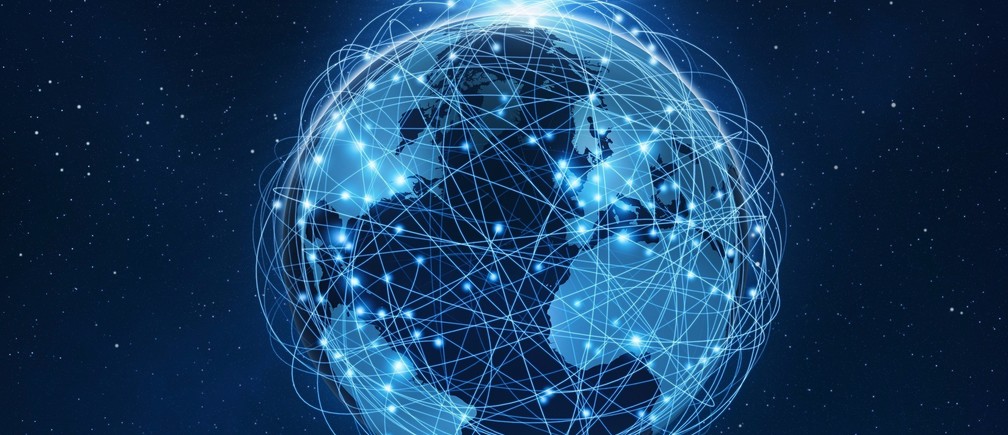 Step 1: Try to understand what you actually should do…
In the beginning, I thought I would have to deal with two parties: the first installs the fibre for our house and the second offers the internet connection. But why do it the easy way, if you can also go for difficult? The first thing I had to do was to sign up with an external party that has nothing to do with the fibre or your internet subscription. So why it all starts with this party is totally unclear to me but this is South Africa, so who cares? Then the second party can start with installing the fibre at your place. However, they will only come if you also signed up with an internet service provider, party number 3. And all this is happening with the sole goal of getting two boxes and a router in your house, which then needs to be activated (and to date, I do not know if this happens by a fourth party or that this is the fibre install party) and then you're ready!
Step 2: Wait patiently…
After all the signing up I was put 'on hold'. I am not sure why it takes weeks before my request was processed but when I called after a week and a half with the question of how my subscription was proceeding, I was kindly asked to wait for another 3 to 5 weeks.
Step 3: Expect the unknown!
After almost two months and quite some back and forth call and mail with party 2 and 3, I received the following message in my inbox: IConnect, the Internet service provider (Party 3), cancelled our request for fibre for unknown reasons. The crazy thing is that this message did not come from IConnect, but from Vumatel, the party that's going to install the fibre. I thought I have different options now: I can become very angry why this happened or I can choose another internet provider and start the whole process again. I chose the path of least resistance and went for option 2! So the whole process of signing up can be restarted and I am, as far as I was, two months ago…
Step 4: Be prepared at any time!
Suddenly, a guy called Ashley is phoning me. He asks if it is alright for them to come tomorrow to install the fibre. After weeks of radio silence on their part, I am a little surprised. These are the guys who are going to pull the fibre from the street to the house. I would think you could plan that a little further than 1 day in advance, but I am way too happy so I immediately say: no problem! The next day they come, four men strong, to pull the fibre through. So from the street, under our fence through the whole garden, past the pool, drilling a hole in our house and install a box.
Step 5: Let your patience be put to the test again!
When they are almost ready, I ask if I should call the internet service provider now. Not yet, someone has to come over to put another smaller box, next to the first box. When I ask what this little box then does, I get an unintelligible murmur back. Ok… I'll let it go, wondering if this guy actually speaks English (or that he really doesn't understand my English due to the heavy Dutch accent). The next day, two of the four men come back and the second box is hung. I do not understand this. Why couldn't this be done yesterday?
Step 6: And the lesson ' have patience ' is taking a little longer
And again I ask: 'So, this is it? We can contact our internet provider?' ' No Madam. ' Hmmm… they're here for the second time and still not ready? What else needs to be done?
Step 7: Indispensable: 'Splicing of the manhole!'
'Splicing of the manhole' says the good man to me. ' Sorry? ' I don't know exactly what you guys think of 'splicing of the manhole' but my first thought is not fibre… It turns out that the guy who is here now, cannot do it. After a week of waiting again, I call again. I speak to Ashley again and he gives me the advice to call customer service and then really scream and complain because otherwise, they won't do anything. Really? This is what you say about your colleagues? I decide to do the opposite: I'm going to ask it nicely – see how far I will come. And believe it or not, but I was helped wonderfully! If everything would go as it should, then Friday would be d-day! Wifi in da house!
Step 8: Don't think: I'm there!
And then Friday came… 'After all these weeks, I can wait a few more hours, I thought. Unfortunately, it became a few more hours than a few hours. No one came. No splicing of the manhole, no internet. So close, but not just yet.
Step 9: And they lived happily ever after…
Don't be afraid. It all ended well. The manhole got spliced, the lights went green and I could watch all episodes of 'De Luizenmoeder'  – a new television program in Holland. After all, you want to know what all the fuz is about!